Last modified on October 2nd, 2018
By Alexis Hammond
We are so pleased to announce our UX and Engineering team was recently awarded an International Design for Experience Award in the category of Union of Design and Engineering. This award is sponsored by UX Magazine, the leading provider of resources on all things related to user experience and design.
This award truly highlights the essence of collaboration and innovation that is at the heart of the AppFolio culture and recognizes one of our core values: Ensuring the best possible user experience for our customers.
This award winning group is looking for exceptional rock stars to join their team. Check out the career page for more details!: http://ux.appfolio.com/jobs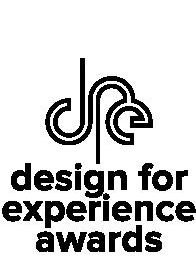 We caught up with J.J. Kercher, Director of UX at AppFolio, for a quick Q & A to find out more about her team, the award, and their recipe for user experience excellence.
Can you explain a little about why great UX is so important for our customers?
Simply put, UX is important for our customers because it helps them to work faster. We accomplish this a number of ways:  First and foremost, we invite our engineers to participate in customer interviews and other feedback loops to help build empathy and ensure they fully understand the problem we are trying to solve.  As we are building solutions, we check in with our customers via usability tests to ensure the feature is intuitive and easy to use. Our UX team consists of seasoned designers who tirelessly advocate customer needs and UX best practices across our product development teams.
We approach every product, feature or enhancement with the goal of improving the workflow of our customers in order to save them time and money. User Experience is at the very heart of this effort, as making sure we're building products that are intuitive and delightful are key to helping customers work fast, efficiently, while avoiding mistakes.
What do you think differentiates AppFolio UX from others in the industry?
Believe it or not, many software companies still don't have UX on staff. Many make the mistake of equating "User Experience" with "Design", and tend to minimize it's priority.
Anyone can have an idea of how a particular feature should work or look like, but at AppFolio we don't rely on our assumptions because we understand that we are not the end users of our product.  As a result, the UX investments we make on our teams are focused on building empathy and testing our ideas through ongoing conversations with our customers. The final design of a feature emerges from these conversations, and our product and engineering teams are confident in their decisions because real users are validating them.
AppFolio has a written core value that ease-of-use is a key competitive advantage, so great UX has been critical to our success from day one. Customers that make a switch to AppFolio from a competitor constantly attest to that success.
The judges noted that they were impressed by the amount of effort that has gone into creating true collaboration within your team. Can you tell us more about what this means to you?
This is my favorite topic. In over 10+ years of UX experience at a number of different companies, the common practice was to lock myself in an office to map out experiences, flows, and page mockups for new products or features. This work would, ultimately, become a "design spec" and would be handed off to an engineer to implement. I always hated this approach for a number of reasons, but one of the big ones was that I knew I wasn't the only one with great ideas swimming around in my head and I desperately wanted to tap into the mind of an engineer to see what technical innovation I might be missing.
Collaboration and innovation have been core values at AppFolio since the very beginning, and personally they are the key reasons why I joined the team. The culture was already set up to successfully establish a UX process that was inclusive rather than elitist and integrated and collaborative rather than handed over the fence.  As a result, we don't need heavy documentation outlining every possible interaction because these issues emerge as we're working side by side with each other and with our customers. The greatest benefit of our collaboration is really to our customers, because we're able to move quickly and ultimately release new features faster.
True collaboration means working closely with a lot of smart people, creating truly innovative products that customers love.  That's a dream job if I've ever heard one!
We couldn't agree more! Thanks, J.J. Don't forget to check out the opportunities available on this awesome team: http://ux.appfolio.com/jobs