Last modified on March 23rd, 2021
By Christina Burch
What do you get when over 800 property managers join us for three days of industry leading insight, networking, and hands-on product support?
Our favorite time of year, of course!
Last week, the 5th Annual Customer Conference welcomed customers and market leaders from all over the country to The Fess Parker DoubleTree Resort here in sunny Santa Barbara for high-energy learning, networking, and fun.
AppFolio CEO Jason Randall kicked off the festivities before welcoming David Rose, award-winning entrepreneur, MIT Lab Instructor, and author of Enchanted Objects, to clue us into the exciting and not-so-distant future of smart homes and the innovative products making their way into them. As a leading voice on the Internet of Things – the idea that everyday, household items can be upgraded into "enchanted objects," like Nest Learning Thermostats and Keyless Smart Locks – Rose showed off the exciting possibilities of creative connectivity that can be a reality in your home and properties.
"Everyday objects — watches, refrigerators and thermostats to name a few — are becoming increasingly connected to each other and to us. The promise of "the Internet of things" is that we will be more efficient, healthier and ultimately happier." David Rose, Enchanted Objects
In addition to three unique tracks with educational sessions, collaborative workshops, and the always crowd-favorite Genius Bar, the conferenced featured a "Home Smart Home" exhibit, a display of the latest innovations the tech world has to offer that property managers should know about. While smart technology has already begun changing the way we view household items and living spaces, popular voice-activated services – like the Amazon Alexa – have ushered in new possibilities for renters. For example, our VP of Product Management Nat Kunes demonstrated how renters could use Alexa to pay rent or submit maintenance requests to their property managers simply with a voice command.
Here at AppFolio, we love to meet our customers face-to-face. We're passionate about getting feedback, answering questions, and collecting ideas for improvement so we can help our customers work smarter (not harder!) and continue building a better future together with AppFolio. Not to mention, it's a ton of fun!
Check out all the action and relive the fun at #iheartappfolio on Instagram and Twitter, or flip through the Facebook Photo Album (tag your friends and colleagues!).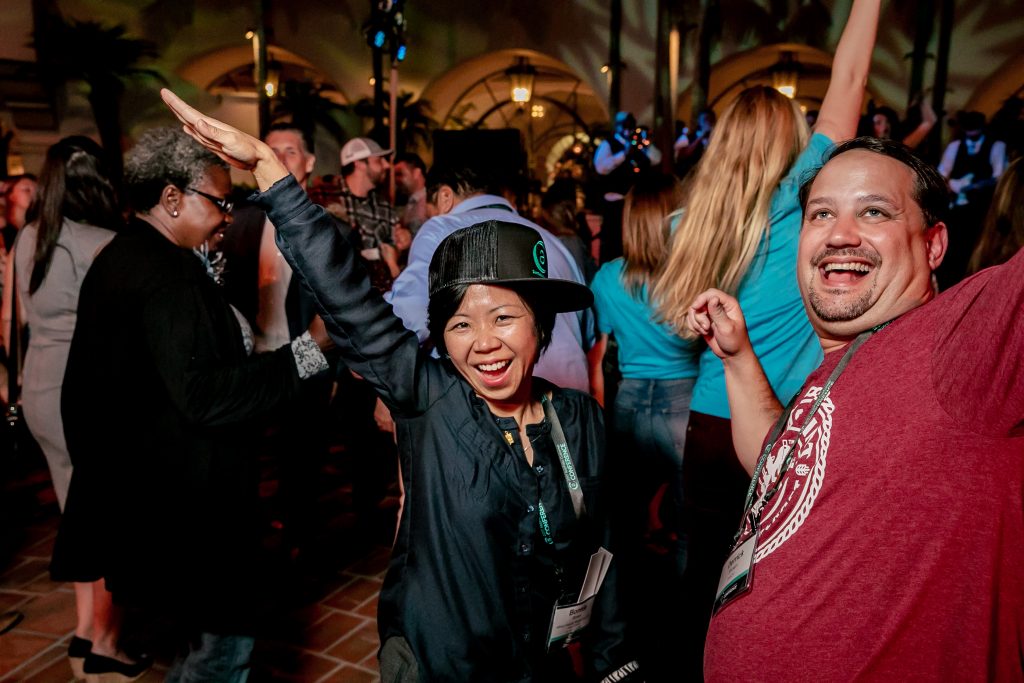 We hope to see you at next year's event!