Last modified on February 3rd, 2016
By Rachel Jefferson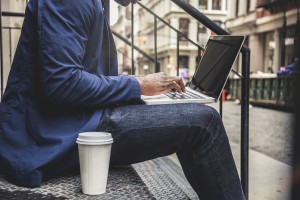 A recent report published by J Turner Research highlights the top 10 emerging trends in the apartment rental process, based off responses from over 25,000 residents in more than 500 properties nationwide. Three themes rose to the surface that all property managers should take note of and adjust their marketing efforts to address.
Online Reviews Top the List of Rental Trends
One big theme stood out in the research study: the importance of online reviews. Over half the respondents (52% of rental prospects) said they check online ratings and reviews when they start their apartment search; and 78% of residents use those reviews to find more specific information about places they are interested in. Apartmentratings.com, Yelp, and Google stood out as the three top sites for ratings and reviews. When it comes to social media, the rental prospects surveyed agreed that social media doesn't play a major role in their apartment search and only 13% of residents mentioned using Facebook or Twitter to research their current apartment.
Do you focus enough on your brand's online reputation? Do you know what is being said about you on review sites and social media platforms? It's important to pay attention to this, as people's comments can change someone's opinion instantly. For tips on online reputation management, check out this blog post: Hug Your Haters: How to Turn Bad Reviews into Your Competitive Advantage.
Searching for a New Place – Where Do People Look?
According to the report, ILSs rule as the top source for apartment searches, and the top three sources haven't changed since 2012: ILSs (Apartments.com and ApartmentFinder.com top the list), Drive By and Word of Mouth. However in 2015, generic search more than doubled in the past three years from 10 percent in 2012 to 23 percent in 2015.
When it comes to property listings, you can save time and reach more prospective renters with software that posts not only to your website but also to hundreds of popular property listing sites simultaneously. For more information, check out 10 Best Practices for Listing Your Properties.
Mobile vs. Desktop
Another trend that the J Turner Research study highlights is that while mobile optimization is extremely important with the prevalence of smartphones, 62% of residents surveyed still prefer the desktop to search for an apartment, followed by 20 percent opting for smartphones. What does this mean? Your website needs to work on all major devices to provide the optimal experience for every apartment hunter. Also, when it comes to websites, prospects are most interested in useful information over flashy design. Unit Price, Floor Plan and Location are the top three facts expected from a property management listing. An interesting tidbit from the study: Word choice is important. While the Boomers want words like "quiet," Millennials care more about rent price. In describing your property to prospects, take care to cater to the type of residents who would best fit your property. This extra attention on language can drastically improve resident retention rates in the long run.
Having a professional looking website paired with relevant content is critical to a property manager's success. Check out these tips on how to optimize your property management website.