Last modified on May 18th, 2016
By Rachel Jefferson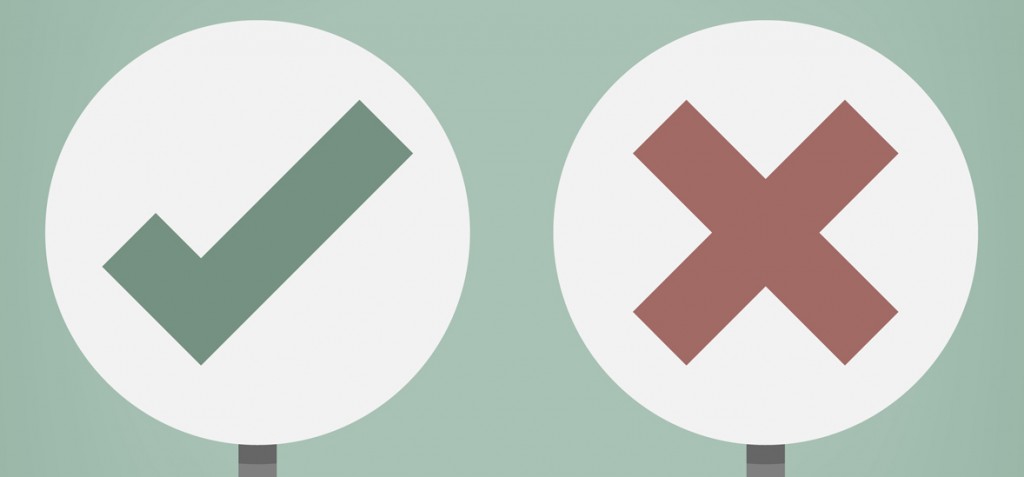 A negative review for a rental can haunt property managers and owners for months, maybe even years to come. Today's prospective tenants don't show up at a property without having done their homework. Even a single bad review can give potential renters a bad impression of your properties and may be enough to turn many desirable renters away before they even apply. If you receive a negative review online, learn the proper steps to alleviate the fallout.
Responding to a Negative Review Online: Assessing the Damage
Before you do anything else, read the review several times to make sure you understand it. Is the review factual? For example, is the complaint about broken washing machines or a rent increase? If so, simple acknowledgement of the resident's complaint can smooth over hurt feelings and will show incoming renters that management responds to issues. Just make sure you schedule a repair to fix that broken machine, don't just say you'll do it.
Yet many negative reviews are not based on factual information and state an opinion. These require more reach on your part. The good news is, a proper response can not only show future tenants that you are responsive, it may fix the upset resident's problem and retain them as a satisfied tenant.
Proactively Respond to a Bad Review
Let's assume you're responding to a negative review based on one tenant's opinion. The two best things that you can do in this situation are to:
Respond quickly
Take matters offline
For example, if you see a negative Yelp review, leave a comment letting the reviewer know you are sorry they are unhappy but hear their concerns. Then tell them the best way to resolve their issue is to contact you to directly to resolve matters.
This way, future renters will see that you responded quickly to a complaint and you will be able to resolve matters without leaving an online trail of angry exchanges. Do not get into a back-and-forth online exchange, even if the renter is incorrect in his or her statement. Engaging in this manner will only harm your property's online reputation, since potential renters will be inclined to side with the angry tenant.
Property Manager Best Practices
When you find the review, report it to the owner. Failure to do so could make it look like you were trying to hide the negative review.  As long as you handle the review the right way, keeping the owner in the loop can help you prove your worth as property manager.
After you have mitigated the situation, set up an online alert (try Google Alerts or more robust social media monitoring tools) to let you know when people mention your brand online or leave a review on third party sites such as Yelp. By automating this process, you ensure that you will be notified quickly the next time someone reviews your complex. This way, you can catch negative reviews even faster, while staying updated on positive review to know what your tenants appreciate.
Time is of the essence with a bad review. The sooner you receive the review, the less the impact on your occupancy rate and reputation. However, you can still mitigate the effects of an old review by following these steps.
For additional tips and tricks, check out our post on Hugging Your Haters, with online reputation management tips from marketing expert Jay Baer.
You might also enjoy:
5 Tips for Handling a Bad Online Review
Monitoring Reviews: What Are Tenants Really Saying About You?