Last modified on November 18th, 2021
By Joe Saldaña, Nolan Schneiderman
Great software innovations come from great partnerships, and at AppFolio we're always working to bring the community association market innovative solutions that will save time while providing a better experience for all — association managers, board members, and homeowners. 
We recently sat down with Joe Saldaña, Staff Product Manager, and Nolan Schneiderman, User Experience Designer at AppFolio to find out how the product and user experience teams work with customers to bring ideas to life, and to learn more about the story behind one of our newest features: the Association Calendar. Read on to hear their conversation and to get a firsthand look into the product development process at AppFolio.
Tell us a little bit about your roles at AppFolio and how the user experience and product teams work together in partnership with our customers.
Joe: As a product manager my job is all about problem solving. It's about taking a look at a customer workflow, task, or goal and figuring out how we can accomplish it better, faster, and with more delight for our customers. I'm inspired by Marty Cagan and I love the way that he describes the role of a product manager — essentially we are empowering teams to solve really hard problems. There are customer problems and business problems, so we want to approach problem-solving in a way that our customers love, and that works for our business. To be able to do that successfully involves a whole team closely tied to our customer needs, as well as strong partnership with design. It is such an important aspect of the product development process. 
Nolan: I think that when Joe and I are at our best, our roles tend to have a lot of overlap, like Joe said, we're both striving to build software experiences that are easy to use and that have a positive impact on our customers' businesses. Specifically with our teams, we're focused on the homeowner experience within AppFolio. 
The only major differences in our jobs come down to the fact that Joe spends a little more time managing our product roadmap and making key decisions for our engineering team and what we're going to focus on, while I take the wheel on bringing our ideas to life through interactive prototypes, measuring the usability and impact of those prototypes as well as testing our features with users once they've been implemented in the product.
Where does the vision start when you're developing a new feature or product?
Joe: We spend a lot of time crafting and honing our vision for the homeowner experience. We leverage our expertise and our understanding of our customers' problem space to identify where there's opportunity in terms of what's possible through technology. We think about how we can make the board and homeowner experiences more convenient, to not only allow them to accomplish their tasks, but also delight them. 
Nolan: From that grand vision, we've focused on communication as an area to improve in our software. In community associations, homeowners expect a different level of service from their managers and at the same token, managers have a lot on their plates and time is a precious resource. For instance, they may have a five-minute phone call with one homeowner, then they may spend 10 minutes sifting through emails, and all of a sudden they have spent their entire lunch hour fielding questions about the same event or activity in their association. Our vision started with how we can really empower managers to communicate with their associations at-large and how homeowners consume that communication, without it being too much of a burden on either user.
Tell us about the story behind the AppFolio Association Calendar?
Joe: When we first joined the initiative for community associations, Nolan and I, in partnership with one of our user experience researchers, kicked off a research study that was meant to understand all of the different tasks and goals or needs associated with the homeowner experience. We completed a series of deep dive interviews with homeowners and board members. These interviews really informed a broader survey study, where we asked them to effectively rank how important each need was and how well they are being met in order to identify some of those areas of opportunity. If the need was really important, but the level of satisfaction was super low, that would definitely be an area for us to invest in. 
Some reported communication breakdowns when it came to maintenance and they didn't feel like their association management company was keeping them in the loop. They really wanted somewhere to go to find out about community happenings, such as planned maintenance, board meetings, and social events. If they were new to the community, they especially wanted visibility on social events where they could meet their neighbors or connect their children for playdates. A lot of these needs centered around activities that could be plotted on a calendar, and given how approachable calendars are from an ease of use perspective, we thought this was  a great opportunity. So that's where we saw an opportunity to fill a need from a product perspective.
Tell us about the process of bringing an idea to life, from the initial brainstorming phase to execution.
Joe: We look at customer support cases, community forums, and we keep an eye on industry data and trends from organizations like CAI to help give us a high-level vantage point of opportunity. I think the real work starts once we begin interviews with customers. We conduct virtual meetings with community managers and homeowners to really dive deep into what goes on in their communities. Through interviews, we identify commonalities, pain points, and needs that overlap to inform a foundational journey map for our teams to understand, which sets the stage for some of our internal problem-solving. 
Nolan: So at this point Joe and I will present these findings to our team of engineers, and we'll all spend a few days brainstorming solutions for the problem space that we've identified. These are usually pretty rough paper sketches, but it's a safe space that helps us get really creative and think outside the box about how we can solve complex customer problems. From there we'll regroup as a team and identify the features and ideas that resonate best with the customer needs we've outlined from those interviews and survey data.   
Joe: It's really a fun process, because you get to see how differently people think about solving the same problem. You will see very different perspectives, and then in other instances you will see complete alignment. After these design iterations, we may take something as simple as a storyboard, or we might grab one screenshot of what an interface might look like, but we don't have all of the interactions fully fleshed out. We'll take that to a group of folks, and we will present a story to them about how this might work. Then that's a great opportunity for the managers, homeowners, and board members to really poke holes in the concept and say "Oh, this will work for us because of xyz" or "You know, that sounds really great, but actually our problem is abc." So it serves as this additional data point, where we might go back to the drawing board and tweak some things, and then come back to do more. 
Nolan: From there I set out to design one seamless, high fidelity prototype that we can test with our users before we work on development. So it's not just internal collaboration, we're collaborating with our customers by collecting feedback from those prototype usability tests to determine if something is working or not. Sometimes we're closely aligned with our users' expectations and sometimes very humbled with a reality check of how we might need to go back to the drawing board. I think that's where Joe and I thrive, where we're on the same page knowing how to connect to our users and how to use feedback to get our features on track quickly to make sure they align with our customers' needs.
Joe: On the flip side, we are also communicating this process back to the rest of our organization, so we have what's called a core team, which involves this cross functional group of people from marketing, sales, and our services teams. This propagates our understanding and provides insights across the organization into how we're solving customer challenges, underscoring a cohesive story about how this impacts our customers and the benefits we are providing. 
It really helps to make sure that everybody's on the same page, and it also provides an opportunity for us to validate internally. Sales might have some intel that says, "Well, we're also hearing some of these challenges from prospects and customers, are you guys thinking about that?" We can highlight that for them or say, "That's a great idea, let's make sure to incorporate that." It's really a collaborative process, even beyond Nolan and I and our customers. Internally we get a lot of great feedback and validation and that goes into making the final product.
Now that the Association Calendar is out in the wild, how do you know you've met your goals?
Nolan: One way we measure our goals, from a user experience standpoint, is through usability testing. We can test design prototypes until we're blue in the face, but you can learn so much more from the real interactions with the software, so we spend time testing the product with a variety of users. This also helps us set some benchmarks to perform against in the future, when we release more iterations of the product. It's a really humbling process and helps us prioritize which features we should release next.
Joe: The beautiful thing about our customers is their willingness to partner with us.  Throughout the design phase we're getting their feedback, but also as we're building at the very early stages, where the feature might not satisfy all of their needs, they're still able to poke at it and tell us the next most important thing.
One of our customers' main goals in determining the success of the Association Calendar is portal adoption. So that is one of our key success metrics. Looking at the data, we've seen that folks that actually have adopted the Association Calendar and are using it, are seeing an uptick in nearly every facet of portal adoption. They're looking at the shared documents more frequently, they're making more payments online, and they're submitting architectural reviews. So it truly has accomplished the goal in terms of driving that portal adoption and increasing homeowner and board member engagement across the board, which is really great to see.
Generally whenever we release a product, we always have an option for users to provide feedback. We just recently added the ability for people to edit recurring events, and we get comments like this one from Berkshire Hathaway HomeServices Parks & Weisberg, Realtors, "Homeowners in our community associations love their online portal and the Association Calendar! They like that they're able to see what events are happening in their community."
We were thrilled when we first launched the Association Calendar that the vast majority of the feedback — both from homeowners and community association managers — had a significant amount of exclamation points and the word "love," so it's definitely been something that has been very well received.
Nolan: To expand on that a little bit, I think the feedback that we get on features, like the Association Calendar, help us prioritize our roadmap for the next set of features we plan to work on. The feedback that we've gotten from the Association Calendar has really helped to inspire our next innovation, which will also be around the homeowner experience. It's almost like the features we release unlock our customers' imaginations with how they can see this grand vision coming together. It's awesome when that aligns with our vision as well.
What does the future of homeowner experience look like?
Joe: It's really all about creating these super engaging, easy to use, self-service experiences. Particularly when we think about community associations, I think a challenge many board members face is that it's often a second job for them, so we want to remove any barriers or burden of being a board member, and so the system can equip them with the right information to make good decisions on behalf of their community. I think it's about connecting the dots, fostering a sense of community, and really making sure the intelligence of the system removes some of those burdens of traditional board management.
Nolan: I agree with all of that. I think the future of homeowner experience is just continuing to minimize the tedious work, so that managers and board members can focus on providing value to their homeowners and community.
What do you like best about being a Product Manager and a User Experience Designer at AppFolio?
Joe: It's all about problem solving for me. It's something that I've always been interested in, even as a little kid my dad used to make fun of me and said my laziness was my best quality, because I was always figuring out how to expedite my chores or to do them in a more efficient way. I love being able to look at something and imagine what that might look like in a better way. The ability to partner with so many different types of people and businesses, and to learn so much through those partnerships with our customers is really rewarding because, ultimately, I get to hear the feedback about a feature I helped build. The delight I get from comments, where they say,  "Oh, this has made my life so much easier — I've saved so much time because I'm not doing x,y, and z" is incredibly rewarding.
Nolan: I grew up playing a lot of team sports and in different bands playing music, and I always thrived in situations where I could feed off of other people's performances to level up my own game. I get that similar thrill in working with my teammates and our customers here. Working collaboratively and feeding off of other people's ideas helps me come up with far more creative solutions than I could come up with on my own. That's definitely the best part of the job. 
If you're interested in partnering in the AppFolio development process, sign up for our Customer Research Program.
About Our Guest Authors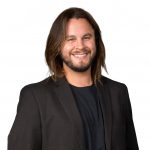 Joe Saldaña is a Staff Product Manager with a decade long background working in the SaaS industry. He is passionate about building products and services that have a real impact. His current focus centers on the Community Association market and he leads the homeowner experience initiative, leveraging AppFolio as a platform to connect communities and deliver exceptional experiences to managers and the residents they serve.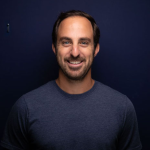 Nolan

 Schneiderman
is a User Experience Designer passionate about solving complex problems with clean, easy to use software. Working in the Community Association space, 
Nolan
 is focused on the homeowner, board member and Community Manager experiences in AppFolio.