Last modified on October 3rd, 2017
By Christina Burch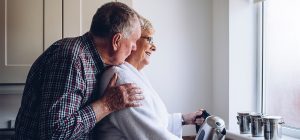 Looking for ways to boost income potential or develop a niche spot in the rental property world? Consider refocusing your attention on today's growing renter demographic: the 55+ community.
As baby boomers age into retirement, many plan to downsize or convert their houses to user-friendly homes that accommodate a changing lifestyle. Some are looking for a "dream location," while others are looking for communities that fit a variety of their needs.
If you are considering converting your traditional complex to a niche 55+ community or simply want to attract more renters within this demographic, ditch the preconceived notions of retirement communities. A growing number of retirement communities are designed specifically for more active retirees – like motorcycle enthusiasts or those looking for onsite ballroom dancing lessons.
Finding Your Niche as a Property Manager
Whether you want to draw more attention locally or want to compete on the national level, here are three primary drivers that motivate people to take a second look at your offerings.
Price point – Don't necessarily try to be the cheapest property available but rather the one that offers the greatest value for the spend.
Location – This could be proximity to spectacular mountain roads for biking enthusiasts, access to a thriving arts and entertainment district, or a neighborhood that has all the perks of a major city but with the small-town feel.
Personality – Think both diversity and common bonds. A well-run community invites personal growth and encourages everyone to rediscover interests, explore new hobbies, and evaluate fresh career and volunteer opportunities.
How Baby Boomers Are Reimagining & Redefining the Retirement Years
For potential tenants, it is vital to find the perfect balance between price point, location, and community personality. Who wants to live in an apartment or townhouse with the perfect surroundings, if their neighbors don't share common interests? Likewise, finding that fabulous spot at the base of the mountain that gives you an opportunity to test your downhill skiing skills every day during the season won't be all that enjoyable if you have to struggle to pay the rent every month.
Property managers who wish to carve out a niche in the adult living market have to look beyond traditional demographic norms and embrace a new normal that includes an active lifestyle and a desire to remain relevant and independent. Transforming your traditional multifamily property into a community that supports a thriving 55+ retirement population doesn't have to require an extensive list of perks but rather several high-valued features and exceptional customer service.