Last modified on January 13th, 2016
By Aimee Miller
Spring is in the air, and with spring comes growth and change. We are so excited to announce that we are expanding our services with the acquisition of RentLinx. RentLinx is an incredible tool that helps property managers save time and money by syndicating rental listings to dozens of the most popular apartment search websites with a single click. With a sleek, easy-to-use interface, RentLinx offers more than just vacancy posting technology. They also provide detailed lead tracking and lead generation tools to help property managers maximize their marketing dollars to attract the best residents for their properties. Additionally they run the fast-growing vacancy listing site Show Me The Rent.
Why RentLinx?
RentLinx is run by a group of innovative thinkers with a passion for revolutionizing the property management industry. The similarities in drive and business focus make them a perfect addition to the AppFolio Property Manager family. As AppFolio customers know, we are always adding new features, and are committed to offering them the best technology to help them grow and compete in today's market. With RentLinx they'll gain a significant advantage with advanced marketing and lead generation technology.
So what does this mean for RentLinx and AppFolio customers?
RentLinx will continue to grow and serve its customers through its current platform with additional product enhancements planned this year. In the future, AppFolio plans to offer its customers the ability to leverage the advanced vacancy marketing features found in RentLinx so they can better spend, track and maximize their marketing investments.
Celebration time!
In true AppFolio style we welcomed the RentLinx team to our Santa Barbara office where they donned our commemorative t-shirt, and participated in the signing of the oar. A long-standing tradition at AppFolio, the signing of the oar represents amazing milestones and memories we've had over the years. Once everyone has signed, the oar is framed and displayed at the AppFolio office.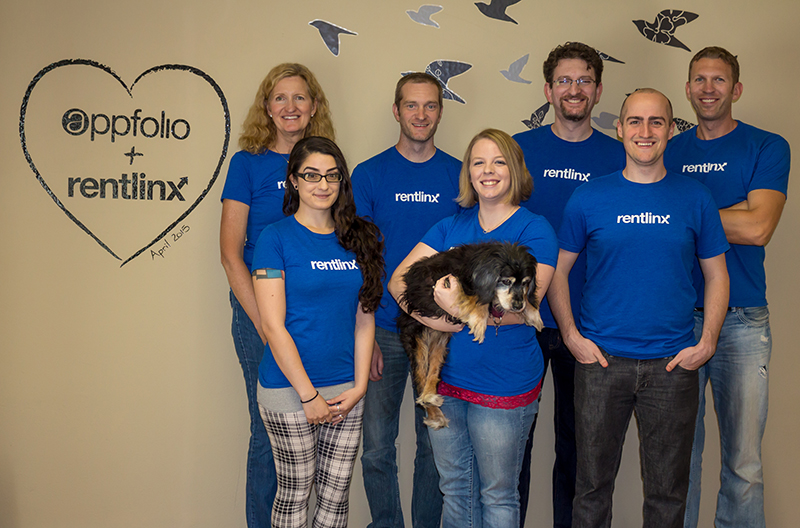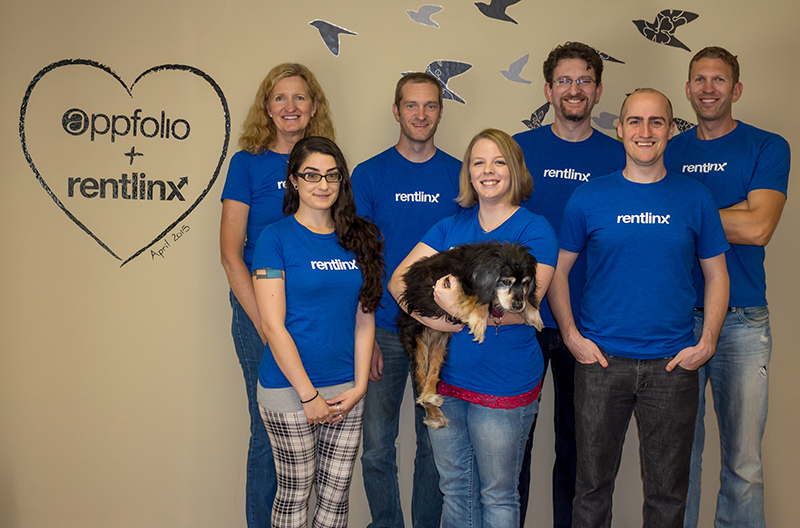 Welcome to the team, RentLinx! We see a bright future ahead for our customers and the modern property management industry!