Last modified on June 19th, 2017
By Alexis Hammond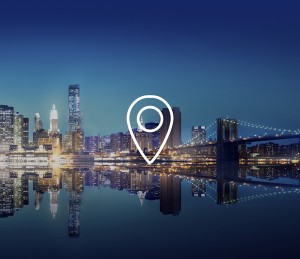 If you've spent any time researching SEO or how to make sure your property management company—and your listings—are found online, you're not alone. It's vital to optimize your content for local search so people are able to see that you have properties in a particular area. But whether you do this on your own or have an agency help you with your larger SEO efforts, there are some basic things you can do to help set your property management website up for SEO success.
Tip #1 – NAP
No, this doesn't mean take a break and sleep for thirty minutes. NAP is SEO lingo for Name/Address/Phone. It's important for local SEO optimization to have your name, address, and telephone number clearly displayed on every page of your website. Not only should it be clear, it should be consistent across all mentions. The footer is a great place for this type of repeated information. It also serves a usability function: no matter what page customers land on from search results, they always have your contact information in front of them.
Tip #2 – Collect Some (Good) Reviews
Reviews directly impact local search rankings. And this means all reviews matter: Google reviews, Yelp reviews, and local directory reviews, for example. You can go ahead and prioritize Google reviews since Google Search is the most popular search engine, but don't forget the other channels. To illustrate the impact reviews have on search results, look below at what pops up when I search Sacramento Property Management Companies. The top results are two highly rated options in the area. I'm more likely to click on these than others with low ratings or zero reviews.
So you need reviews, but how do you get them? Your best bet is to reach out to your current renters. Ask your residents, particularly the ones you know are happy with the property, if they would be willing to leave a positive review. It doesn't hurt to offer an incentive for their time and effort (maybe a gift card or one-time rent discount). Email them with direct links to where they could leave their comments, and if they do, be sure to respond publicly in a timely manner and show your appreciation. The more positive reviews, the better. You can also place a webpage on your site that describes how and where happy renters can leave their comments, or include the information in your email signature line when you communicate with renters and owners. Ask and ask often to keep reviews top of mind for your residents.
Unfortunately, this opens the door for negative reviews to creep in, so make sure to monitor all the review sites and respond positively to any negative comments. (Check out this blog post on hugging your haters for more tips on responding to the negative comments.) You never know, just by taking the time to respond you could change someone's rating from two stars to four or five.
Tip #3 – Optimize Your PM Website for Local Search
This step deserves its own blog post; in fact, see this one and this one, oh and this one, for more tips. But there are a few things I'd like to point out for the sake of optimizing your site for local search in particular. Here's a short list of items to try to include on your website pages:
Links to review sites like Google, Yelp, Yahoo, and local directories
Photos of your property and your staff (include relevant image ALT tags)
NAP (See Tip #1)
Testimonials/Quotes from happy renters (See Tip #2)
Embedded Google map of your property locations
Trust icons – If you're mentioned in a local paper or magazine, or receive any awards from relevant local organizations, display them proudly on your website to build trust and confidence
But How Local Is Too Local?
When you focus all of your attention on your property address, you may find that some people looking for homes or apartments to rent in the area can't find you. Why not? Because they're looking for a place in the next town over, or on the outskirts of a town that has several different zip codes. With that in mind, you don't want to localize so much that you aren't appealing to people who are looking for properties close to you.
If you're not too localized, people who are looking for an apartment in Seattle, for example, might find your properties in Tacoma. That's not very far away, and certainly a realistic commute for people who would be moving to the area for work. It's important for people to know where you're located and where your properties are, but make sure you cast a net that's broad enough to catch all the potential tenants you can. That can help keep your properties full, and bring in better revenue levels for your property management company and the owners you work with.
What's the Best Local Search Option?
The best localization option for most property management companies is to focus on a geographical area instead of just one city or town. Unless the management company has only one apartment building or is committed to only offering properties in a particular city or town and not any of the surrounding areas, a slightly wider service area is a good thing to advertise. That way, people who are looking for a home or an apartment in that basic area will have the option of working with your management company in order to find their new place to live.
Owners who have properties in that area and need management services may also be interested in working with your company, so you want to be sure they know that you offer services in the location where they have properties. If they don't see your offerings nearby, or you haven't optimized anything for their area, they may decide not to contact you and choose a different company.
It's very important for property management companies to focus on more than just their location. While location optimization matters for local search, the location isn't the only thing that potential tenants and property owners will be searching for. They will also want to know about the quality of the services you provide, and all of the things you offer to tenants and to owners. If they don't find what you can do for them, it might not matter that you're in the area where they have or will be looking for properties.