Last modified on August 17th, 2017
By Christina Burch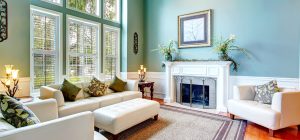 It's clear that today's booming rental market is ushering in many industry changes.
Is your business taking note?
There are many ways to prepare for – and take advantage of – this influx of renters. However, you're more likely to win their business if you're accommodating and responsive from the beginning of the renting process.
Keep up with the increased demand and separate yourself from the competition with an efficient system that streamlines the leasing process.
Seamless leasing begins with an easy and effective method of promoting your vacant properties on high-traffic listing sites to expand your reach and reduce turnaround time. It continues with attracting prospects with a modern and beautifully designed website where they can effortlessly initiate the process by filling out a guest card or completing an application.
The leasing process moves right along with application fee payments, built-in screening, approval, and lease signing – all paperless, archived, and secure – within a complete software system like AppFolio Property Manager.
AppFolio best equips you for today's thriving rental market by keeping you one step ahead of the game so you can tackle more properties and grow your bottom line.
Check out more of AppFolio's superior leasing functionality:
To learn more about how AppFolio Property Manager can transform your leasing flow, visit www.appfolio.com.