Last modified on April 1st, 2022
By Marc Frenkiel
Change is often slow and subtle. But every so often an event takes place that accelerates existing trends, causing more dramatic and widespread change. In recent years, soaring rents have been driving many urban renters toward nearby suburbs or more-affordable cities. But then, several factors, including COVID-19 and the related economic changes, created a new-found sense of urgency among renters, and sped up this movement in some areas. While what we've summarized here is the most visible, recent shift within real estate, it's just one detail of a larger, more diverse story. And over the next two episodes, we're aiming to create a more complete narrative. 
In this episode of The Top Floor, we'll kick off a two-part series, "A Tale of Two Types of Cities," in which we'll explore the population exchange of five major metropolitan areas: San Francisco, Los Angeles, Dallas-Fort Worth, Atlanta, and Miami. Join us as we speak with Jordan Brooks, Senior Market Analyst at ALN Apartment Data, Inc.; Eric Andresen, Owner of West Coast Property Management and West Coast Property Maintenance; Max Sharkansky, Co-founder of Trion Properties; and Stacy Holden, Industry Principal Director at AppFolio. Our experts address two main categories of population exchange in prominent cities:
Major downtowns have lost activity due to work-from-home trends

Suburbs saw increased inbound movement due to remote work capabilities
Tune in to The Top Floor as we survey five US cities to discover what's happening on the ground. What's pushing or pulling renters into new living situations? And what can property managers do to successfully respond to evolving renter preferences? We talk with renters and property managers, as well as experts from AppFolio, about what the research says.
Listen Now:
Meet Our Guests:
Jordan Brooks
Senior Market Analyst, ALN Apartment Data, Inc
Jordan Brooks is a Senior Market Analyst at ALN Apartment Data, Inc.  His efforts focus on integrating public datasets with ALN's market data to develop actionable insights. In addition to speaking at affiliates around the country, Jordan writes ALN's monthly newsletter analyzing various aspects of industry performance and contributes monthly to multiple multifamily publications. He earned a master's degree from the University of Texas at Dallas in Business Analytics.
Eric Andresen
Owner, West Coast Property Management and West Coast Property Maintenance
Eric Andresen owns and operates West Coast Property Management and West Coast Property Maintenance in San Francisco. He grew up in the family business, and has worked full time in the industry for almost 40 years. Eric is a Certified Property Manager, a licensed Real Estate Broker, and a licensed General Contractor. He is a past president of the California Apartment Association and the Professional Property Management Association, and has served twice as the President of the San Francisco Apartment Association. Eric is a regular speaker before many industry organizations, and a regular instructor of classes pertaining to the appropriate management of residential income properties.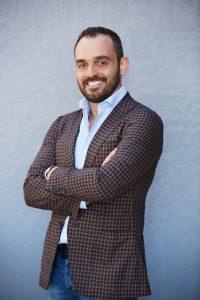 Max Sharkansky
Co-founder, Trion Properties
Max Sharkansky, co-founder of Trion Properties, oversees all aspects of acquisition, disposition, and property analysis for Trion Properties. Since founding Trion Properties, Max has led the acquisition, renovation and disposition of over $300,000,000 in mismanaged and distressed assets, primarily in multifamily. Prior to co-founding Trion Properties, Max was a Senior Associate at Marcus & Millichap from 2002 through 2006. While at Marcus & Millichap, Max managed the sale of several million dollars in real estate throughout the continental United States, specifically in the multifamily arena, elevating him to one of the top-ranking brokers in Los Angeles, California. Max graduated from Loyola Marymount University where he earned a Bachelor's degree in Business Administration with an emphasis on Finance.
Stacy Holden
Industry Principal & Senior Director, AppFolio Inc.
Stacy has over 20 years of experience in multifamily property management and currently serves as an Industry Principal and Sr.  Director at AppFolio. A former controller of one of the largest property management firms in the Northwest, Stacy has firsthand experience in property management and is an expert on how organizations can leverage technology to solve urgent business challenges. Prior to AppFolio, Stacy spent several years in the real estate technology group at Intuit.
Episode Transcript:
Sean Forster: You're listening to The Top Floor, a podcast featuring critical conversations around property management, community associations, and real estate investing. I'm your host, Sean Forster, an industry trend researcher at AppFolio. Once a month we embark on a narrative journey into the height of industry disruption. And with the help of thought leaders and change-makers, we bring you the insider knowledge that's fueling our industry's future. Now let's turn it over to Megan, who will take us through today's episode.
Megan Eales Monroe: Change is often slow and subtle. But every so often an event takes place that accelerates existing trends, causing more dramatic and widespread change. 
In recent years, soaring rents have been driving many urban renters toward nearby suburbs or more-affordable cities. But then, several factors, including COVID-19 and the related economic changes, created a new-found sense of urgency among renters, and sped up this movement in some areas. While what we've summarized here is the most visible, recent shift within real estate, it's just one detail of a larger, more diverse story. And over the next two episodes, we're aiming to create a more complete narrative. Today on The Top Floor, we kick off our two-part series, "A Tale of Two Types of Cities," which explores population exchanges between US metropolitan areas.
Megan Eales Monroe: Our series begins on the West Coast. Even before the pandemic arrived these cities experienced challenges with housing supply and affordability, and as a consequence, growing out-migration. Over six million people left the state of California for other parts of the country in the last decade, and in 2020 alone, the state lost around 182,000 people, according to the Los Angeles Times. The West Coast's shrinking population is largely a result of economic challenges for lower- and middle-income Americans, many of whom are driven out by these challenges, real estate industry insiders told us. Indeed, California has consistently ranked among the top 10 states people are moving away from in the last five years, according to Atlas Van Lines annual Migrations Patterns Study. We'll link to these resources in our show notes.  
Megan Eales Monroe: When the pandemic arrived, it catalyzed for many a greater desire for more space to work from home, while others were motivated to move seeking more affordable rent. Demand for single family homes surged among renters and homebuyers. 
AppFolio surveyed renters across the US, with extra emphasis on five major metro areas, including Los Angeles, San Francisco, Atlanta, Miami, and Dallas. One of our interesting findings is that Los Angeles renters in particular were 28% less likely to renew their lease than the national average, which was 40%. 
35% of LA renters plan to move out within the next year, with 27% saying they are likely to move to a different city in California. San Francisco is seeing a similar trend, with 36% saying they are likely to move in the next 12 months with hopes of improved space, affordability, and amenities.
Many workers who are able to operate remotely realized they don't need to live close by to their office anymore in the age of virtual and hybrid work models. This widespread movement out of California was particularly apparent among workers in tech and finance fields, whose company offices once located in or around the Bay Area or Los Angeles increasingly began to establish work-from-home as the norm. Some companies even relocated their HQ to parts of Texas, Florida or elsewhere. 
Taken together, these factors have allowed many employees to reconsider where they work and live. To help us better understand what's happening on the ground, we spoke with Jordan Brooks, a senior market analyst at ALN Apartment Data. But before we dive in, a quick note on ALN's methodology. Here's Jordan.
Jordan Brooks: So generally you're looking at population and in the case of multi family or residential real estate in general, you're looking at housing supply and multifamily supply. And then you can also factor in other things like the state of the infrastructure in a market, number of jobs, number of major employers, things like that. For the most part at ALN, we focus predominantly on population and multifamily existing stock in a market. And then just personally, unless there's a specific project where we need a specific methodology, I generally weigh the multifamily stock a little bit higher than the population, even just because at ALN we're only in the multifamily sector, not even just within residential, but we only do multifamily.
Jordan Brooks: We separate markets into four tiers when we're looking at multifamily stock. The first, tier-one markets are what we would call the primary markets, that's the 33 largest markets in the country, and those are your New Yorks, LA's, Boston, Dallas. And then we have a second category, which is a primary slash secondary hybrid, it's smaller primary markets. Miami's a good example. And Miami's interesting too, because by population, it's the largest metro in Florida, and you'd say it's a primary market, but by multifamily stock, it's the third largest market in Florida and it's really not far above Jacksonville.
Jordan Brooks: And so when we're looking at unit count, it's more in this tier two, primary, secondary hybrid. And then you've got your tier threes, which would be Boise as an example, those are your secondary markets. And then tertiaries would be smaller areas than that, Huntsville, Alabama, and your coastal Texas markets, oil markets and things like that. So it just depends on what we're doing for a specific use case, but generally speaking, we're focusing on population and multifamily stock.
Megan Eales Monroe: Still with us? Alright, let's dig in.
Jordan Brooks: We wrote a newsletter at ALN back in June going through the urban, suburban outlying divide and just looking at, through May of this year, how those areas had performed, and really we saw an urban rebound early in 2021, and the coastal markets were a big part of that. Having said that, there are some exceptions and really most notably that would be New York, San Francisco, Oakland, and Boston. And Boston turned it around in the second half of this year, so they're not quite in that same category, but New York has struggled a little bit and San Francisco has struggled a bit. And again, in 2021, a struggle is relative because we've seen pretty crazy rent growth everywhere and so they've struggled relative to the rest of the country, but it's still been a strong year,  even in those areas.
Jordan Brooks: So they got started a little bit slowly this year, their recovery didn't start as early as it did for some of the other big markets. So maybe first quarter of this year, we would've put them in that category. Since then though, demand has far outpaced previous years as it has in most markets around the country when growth has been in double digits. And so they've really come on strong later in the year.
Megan Eales Monroe: The cost of living in some of the country's most expensive metros like  San Francisco and Los Angeles was a reason why Southern markets and the lower Atlantic regions have been growing even before the pandemic. And with the new normal of remote and hybrid work weeks, more Americans were able to move at a higher rate during the pandemic. 
Jordan Brooks:  And when we talk about those biggest cities, New York, LA, Chicago, those types, the population trends for those areas have not been particularly positive. And that's something that predated COVID for a lot of those cities. So in terms of population growth, you're talking about markets like Dallas-Fort Worth, and Phoenix, actually, were the two in 2020 that gained more than 100,000 new people, so those were in a category of their own. But then you're talking about cities like Houston, Austin, Atlanta, those were the top five for 2020 population growth.
Jordan Brooks: And then really when you look at population loss, it's the three biggest metros in the country, lost the most people. And so New York lost something like 128,000 people in 2020, LA was down about 70,000, and Chicago lost somewhere around 40,000, 40 to 50,000. So those areas are certainly losing people. And again, that's something that I think is tempting to attribute a lot of that to COVID, but going back really to the beginning of last decade, and you've seen these population migration trends in place, and COVID just exacerbated some of those trends.
Jordan Brooks: Some of it for sure is cost of living. You're talking about New York, Boston, San Francisco, LA, Chicago, these are expensive markets. 
Megan Eales Monroe: We'll hear more from Jordan on these national trends throughout both episodes focused on this important topic. But for now let's shift gears and answer the question: how are these trends affecting property management teams on the ground? We spoke to a series of leaders in the industry, starting with Eric Andresen, the owner of West Coast Property Management and West Coast Property Maintenance in San Francisco. Here, he explains how the Bay Area's population has been changing, helping us better understand what's been going on in the West Coast rental market as a whole.
Eric Andresen: It's been a very interesting two, two and a half years, or, I guess, just two years, where we did see residents leaving San Francisco a lot. We had a vacancy rate that went from below 7% to over 20% back in April, May, June, right after COVID hit. That also ended up being a dramatic reduction in market rates as well. And what's been interesting to watch now is many of the professional workers, those from offices or IT that are now being asked to come back to work or back into their offices, are snatching up those higher-end apartments much more quickly than some of the lower-end apartments
Eric Andresen: When they moved out, most of them were paying top-of-the-market rent. That market dropped, so a lot of them took advantage and came back, either getting that reduction on a similar apartment, or many of them stepped up and got nicer apartments, basically paying what they were paying before they left.
Megan Eales Monroe: When we zoom out from individual markets around US cities, patterns emerge, which speak to the population exchanges we're seeing between metropolitan areas. Jordan explains it best.  
Jordan Brooks: And really, if you look more regionally, not quite so granularly at the market level, but more of a regional look, it's basically the mountain west that's been growing and then the large Southern markets and the mid Atlantic down, the lower Atlantic region. And so a lot of that is California residents moving to Boise and Phoenix and Denver and Texas, and then you've got New York residents and North Easterners in general moving to the lower Atlantic and to Florida. And so that's where we've seen a lot of the really strong job growth is in those markets, cost of living is better in those markets.
Megan Eales Monroe: The ability to work remotely during the pandemic has also heavily influenced where people decide to move – whether it's for more space to work-from-home, or leaving cities for access to the great outdoors, like national parks, nearby pools and water sports, or even ski lodges. 
Jordan Brooks: I think when it comes to remote work, you really have to parse out sort of two separate trends. One is the more hybrid remote model and then the other is full remote. So I think a lot of companies that have made some adjustment to their office situation, it looks like a lot of them, or maybe a majority of them, are going more with the hybrid model. So people are in office sometimes, they're at home sometimes. And so that really impacts where we're going to see the shifts of people. So maybe they move out to the suburbs of their market, but they're not really going to be going to different cities or different states in the same numbers obviously if you've got to be in the office twice a week, a week. So that's one situation that's had an impact more, I would say, on the urban, suburban divide.
Jordan Brooks: The other one full remote is, we've seen the large technology companies in California as an example where some large percentage of their workforce is full remote indefinitely. And so those people leave San Francisco and go to the mountain west markets or Austin or somewhere else. And that's really affecting people moving to different cities in different states. So I definitely think there's an impact there. And again, a move toward more remote work was something that we'd already seen earlier in the previous decade, obviously COVID strengthened that trend, but it's certainly something that's having an impact.
Megan Eales Monroe: And with the shift towards remote work and even the great resignation, with workers quitting their jobs in record numbers, people also started to take a closer look at their finances to consider whether or not they were getting the most out of their living situations. Here's Marc Frenkiel, a Senior Industry Writer at AppFolio, speaking with Max Sharkansky, a managing partner at Los Angeles-based Trion Properties.
Marc Frenkiel: So, when we look back at the past two years, one of the main stories has been COVID affecting the economy and renter's personal finances. We hear a lot about tenants who can't pay. So when we talk about a city with a shrinking population, maybe like LA or San Francisco, do you have any insight into how much residents' personal finances contribute to that cities or versus other contributing factors?
Max Sharkansky: I don't know about actual hardships and not being able to pay rent, but  I think if you look at the global personal financial picture because of the NIMBY-ism … you don't have enough housing. Because you don't have enough housing, prices are extraordinarily high. A middle income family in living in the city of LA is going to have a very hard time with a family of four. They're going to have to move to the outskirts, sit in a lot of traffic, quality of life goes down.
Max Sharkansky: Conversely, they can go to Phoenix or Dallas or Austin, or any of these cities. They'll have much lower taxes. Housing is much more affordable. You can buy a house in any of these cities for 500-600 grand, 700 grand. In LA, that's more of a down payment. So, all of these things compounded contribute to the personal financial picture for anyone and to their quality of life: less time in traffic; less money spent on your mortgage, so you have more discretionary income; less money spent on taxes. All these things contribute to why people are leaving California, unfortunately. It's my home state and I love California and I hate to see this happening to California, but these things are going to continue to happen until they make some changes.
Megan Eales Monroe: Jordan, again. 
Jordan Brooks: And so it's not so much people that are really struggling to pay the rent and so, "We've got to move to another city," it's people that are like, "Wow, we're paying a lot for a rent and we can afford to move, so let's move." I think when we talk about people that maybe are struggling with rent, that is more a situation where we would expect to see household consolidation where they go from a one bedroom by themselves to a roommate or they add a second or a third roommate, things like that. So a little bit of a dichotomy there as well.
Megan Eales Monroe: First-time homebuyers looking to take advantage of historically low mortgage rates also moved out of expensive cities faster than they perhaps would have before the pandemic. This seemed to be especially true among millennials looking for affordable properties to buy. 
Jordan Brooks: This is another example of a trend that COVID strengthened, but certainly didn't precipitate, millennials finally are starting to buy houses and get married and start families. And so that's a part of the story too, where you have to say, "Okay, well, what percentage of the people moving in are going to actually be buying versus renting?" And that's actually been a headwind for some of these big dense coastal cities during COVID, people wanted more space, we saw a sharper trend toward millennials buying houses. And so if you're a San Francisco or a New York or a Boston, it's very hard for millennial age people to buy houses there, so you see some of these trends feed into each other, so that's definitely a part of it.
Megan Eales Monroe: West Coast cities have certainly had their fair share of challenges to deal with over the years, including economic factors like cost of living for renters, homelessness, and even the growing threat of wildfires. Take San Francisco, for example, one of the country's most expensive cities to live in. When the pandemic hit in 2020, renters were moving out in record numbers in search of more space and affordable housing. 
Before the pandemic, the number of jobs available outpaced housing, leading to a growing housing shortage in the city and Bay Area. All of these social and economic variables tie into the housing market across high and low income brackets. Here's Eric to share more of the challenges he's seen in the San Francisco market.  
Eric Andresen: I mean, the overarching problem here is the lack of housing, available housing, in San Francisco. This market could absorb thousands of new units right now and hardly even have a hiccup. The lack of housing stock in San Francisco is, in my opinion, an urgent if not emergency situation that we really do need to deal with sooner than later. It impacts everything from the top down. Our cost of living here is hugely disproportionate considering the rest of the country. And we really do need to do something to provide housing across the board, not just low income housing, but high end as well. We need people to take those high end units and let go of the lower end units so that more people can be housed in San Francisco. It's just across the board.
Eric Andresen: It costs a fortune to build housing in San Francisco. It takes years, years to get permits and finally start construction. And that's after going through incredible hurdles between zoning and planning and then public input. In San Francisco, the public can even mount a challenge to new housing and cause significant delays.
Eric Andresen: We've also not built housing in San Francisco for decades. This is not a new problem. It's just now become dramatically exacerbated. For years and years, we've been bringing in new jobs. Downtown San Francisco has added tens of thousands of new opportunities without commensurate housing being developed at the same time. So this has been going on for a very long time.
Eric Andresen: I remember 30 years ago openly stating that we need, right now, 5,000 units of housing. It's now 10 times that because we haven't built that kind of housing around here since the seventies. It's a significant problem. And if you think about it, back then, we needed 5,000 units a year to keep up with job growth. That's 10 times more now. When you look at the new high rises downtown, there are hundreds of thousands of more people working in San Francisco every day, and we've barely built 10,000 housing units.
Eric Andresen: Unfortunately, to build the kind of housing that we need, we don't have any more land in San Francisco. We're 49 square miles. There is no place else to go, so new housing would, most of the time, have to replace existing housing. And for years, there was constant pushback that doing that would remove rent controlled housing from the market.
Eric Andresen: That ideal is still in place today. We have a board of supervisors that works very hard to protect rent controlled housing while also demanding that a lot of affordable housing be included in every new development, and the focus has been entirely on affordable housing where developers cannot make enough money to pay for the cost of construction.
Eric Andresen: We've settled into a routine now where I think it's 25 or 28% of new construction has to have affordable housing. Many developers have figured out how to work through that, but now it takes even longer to get permission to start construction on new housing. Every year that a developer has to hold a vacant or unused lot is a significant cost, and it just keeps adding on. The planning process that now also goes through the board of supervisors is extremely lengthy, unnecessarily so.
Eric Andresen: So, we're still going back and forth with trying to speed up the process, but it's definitely been challenging and a lengthy process
Megan Eales Monroe: There's still a lot of uncertainty surrounding the COVID-19 pandemic as of December and January 2022, when the interviews you're hearing today have been recorded. Many renters are permanently working remote, while others may be going back to offices at a later date. Others have been working only in-person. Some renters who left urban areas are now questioning whether or not they will stay put in the suburbs, or considering moving into more urban areas in other affordable cities. Here's Jordan again. 
Jordan Brooks: I think broadly it's sort of a situation where a rising tide can lift all boats. I think when we talk about some of those coastal markets, you're talking about some of the densest markets in the country. And so in the case of a New York or LA where you've got, 13 or so million people in LA, 19-ish million in metro New York. When New York loses 125,000 residents in a year, that's half a percent. Same thing in LA, LA is probably overcrowded as it is, so 70,000 residents lost is not – you're not going to feel that like you're going to feel that in even a Detroit or something like that.
Megan Eales Monroe: So how will the coastal markets fare through all of this?   
Jordan Brooks: So I think the large coastal markets, they have enough going for them that there's always going to be that demand there. And they have so many people now that they're not really relying on population growth for their fundamentals anyway. 
Eric Andresen: Markets like Napa Valley and Sonoma and northern Marin saw a large influx of new residents. Many of them were buying homes, not just renting. Prices, for example, in Napa went up significantly right after COVID, and people were taking advantage of the opportunity to work remotely and take the money they were paying in rent, which easily covers a mortgage, and move. 
Megan Eales Monroe: Now, nearly two years into the pandemic, many workers are back into the office, either full-time or in a hybrid capacity. Some are moving back into cities specifically for work, while others are taking advantage of lower rents, in what Eric calls the "boomerang effect" in the housing market.
Eric Andresen: Now they're realizing that they have to come back to San Francisco, at least for two or three, maybe four days a week, and that commute has never been easy. It continues to be rough. A lot of people aren't riding on public transit yet because of the COVID fears of it. So, traffic has been horrendous throughout almost the entire pandemic.
Eric Andresen: They're realizing they really need to move back to San Francisco. Many of them saw the opportunity to move back to similar units and save 10, 15, maybe 20%. And they're the ones that could afford to do it. The ones at the lower end couldn't necessarily afford to move out. Many of them were in jobs that were no longer available or they'd been put on leave and unable to even pay rent here, so their ability to move was almost nonexistent. It was a lot of that higher end mobility that was going on more so than the lower end.
Eric Andresen: There were some people in that lower end, lower tier, I guess you could say, that were able to move up if they were able to hang onto their jobs and nicer apartments were becoming available with that market fluctuation. So there were some people that did manage to improve their housing situation, but a lot of them found themselves either stuck here in San Francisco, unable to pay rent, or they were able to move out because they could work remotely. And now, they're all moving back in.
Megan Eales Monroe: Other renters, meanwhile, looked to more affordable cities where their companies may have satellite offices.  
Jordan Brooks: For the more affordable cities, like secondary cities and secondary markets, there's a lot of draw there. And again, I think the demand is sufficient to kind of feed both. So whether you're talking about a Boise, Phoenix, Austin, Nashville, Tampa, these types of markets, Charlotte, there are draws there, whether it's lower cost of living, whatever it might be, there's demand there that these are growing markets and growing regions over the last 10 to 12 years. And so I think housing demand right now is such that it can be both instead of an either or.
Jordan Brooks: Generally, when we're talking about markets moving into different categories, it's more of a long term population trend generally. So as the population grows, more units get built. And so whichever metric you're looking at, predominantly a population based metric for these categories or one that weights multifamily unit count a little bit more have heavily, those are going to change over time, really based on population. So with COVID, again, we saw New York had a significant loss, LA had a significant loss. Even those losses, again, we shouldn't lay just at the feet of COVID because those were trends moving in a negative direction, even pre pandemic. So I think, again, maybe a little bit of a broken record situation, but COVID, and in a lot of different cases, strengthened preexisting trends.
Megan Eales Monroe: Renters' preferences have certainly changed recently, influenced by many factors including the growing norm of remote work for certain types of jobs, and the Great Resignation that sparked many Americans to quit their jobs in record numbers in pursuit of a new career, work-life balance, or a higher paying job. These changes in renter preference have led to shifts in the housing market too. Housing industry experts like property managers have had to ask themselves, 'what do residents want now?' and 'how do we respond to these new lifestyle expectations?' Here to break it all down with data from real-life residents is Stacy Holden, senior director and industry principal at Appfolio. 
Stacy Holden: We asked two distinct questions: How has your property manager or landlord exceeded your expectations and the opposite: how has your property management or landlord disappointed you? Here's the interesting thing, the same answers were given for both. Those included flexibility, and what I mean by that, around rent payments, lease terms, and how the unit is costing. 
Stacy Holden: The second one was communication. Third was overall maintenance and unit improvements. And the fourth one was really more emotionally based, kindness from the management company.
Stacy Holden: What this tells us is when property management checks these boxes, residents really do notice, and when they don't, that will be the focus of their complaints. And as we all know, it's the negative noise that travels faster than the positive one.
Megan Eales Monroe: Here's Eric with insights that reveal how his company has adapted to stay successful in the midst of change.
Eric Andresen: We've had to make some dramatic changes. Everything became online. For many months, we weren't allowed to personally show any units. We could provide access through giving keys, but we were not allowed to personally show units. And for many of us, that's how we did it.
Eric Andresen: We all had to upgrade our websites. We all had to upgrade our online advertising abilities. One of the changes I made was to switch to AppFolio and take advantage of the opportunities there where we can post just in one place and let everything upload from there. 
Megan Eales Monroe: Responsiveness, flexibility and easy-to-use technology to navigate things like work orders and maintenance requests were among the top three most important factors residents said they expect from their property managers and landlords during the pandemic, according to our survey. Here's Marc and Max again. 
Marc Frenkiel: We found that renters in LA, and to a lesser extent San Francisco, are for the most part unsatisfied with their relationship with their property manager or landlord. Some of the factors were unsatisfactory responsiveness on the part of the landlord or property manager, unsatisfactory tech offerings and rigid rent payment plans. Do you have any insight that could help us understand this relationship a little bit better? Or where do you think the property management industry can improve?
Max Sharkansky: If you go to Trionliving.com, you'll see that's where that's our renter-facing site, so someone's looking for an apartment, and someone needs to rent, and someone needs to make a maintenance request, that's all built out. So, we've built that out from scratch. If you go to trionproperties.com, that's more of our investor-facing site and our broker-facing site, really more of our investor facing site, but Trion Living is where all that happens. So, you can fill out an application or, again, all these things that we just discussed and I think that's very important to have in this day and age.
Max Sharkansky: Being a value add operator isn't just about putting in a new kitchen cabinet and new countertops and vinyl plank flooring. It's value adding the tech. People aren't paying you with a check or a money order anymore. They want to go on online; they want to make their payment. A lot of the times they want to do it as a recurrence, which we have with a lot of our residents where they're not making the payment the first of the month, every month, manually. It's just set up as a recurrence until the end of their lease and then it ends and then they either sign a renewal or they move on. They fill out applications online. They do online leasing with us. Everything happens online. 
Megan Eales Monroe: So what can property managers do to successfully respond to the ever-changing resident preferences and priorities? For starters, technology that streamlines everyday housing issues is helping property managers succeed in a big way. 
Stacy Holden: Actionable items are always important, especially when dealing with resident preferences and priorities. Let me give you some examples. One is communication. When asked, 'how is your property management company or landlord disappointed you in the last year?' Communication issues were a top concern. One way that property managers can take action to improve in these areas, is to consolidate all communications onto a central hub. From there, residents can communicate with property management teams using any medium they choose, like for example, the actual voice, or the easier ones, sometimes text message, email or the tenant portal.
Stacy Holden: Another example is around maintenance. The majority of respondents who listed maintenance as an area of dissatisfaction, cited extremely slow response times. Property management software that leverages artificial intelligence can respond to residents instantly. For example, with Smart Maintenance, this can happen at any hour and automatically dispatch work orders to the right technician or vendor.
Stacy Holden: For the last example around flexibility, if you're willing to accommodate flexible leases, incorporating online payment options is a straightforward way to keep track of these nontraditional leases.
Megan Eales Monroe: Max told us that adapting technology to assist with things like leasing has been a life-saver to his business, especially when they're short staffed. 
Max Sharkansky: It's been amazing for our business. It has made our operations significantly more efficient. We no longer have to worry about missed calls or we don't have to worry about a leasing agent or an assistant manager or community manager not at their desk, and missing calls because they're touring, or they're dealing with maintenance issues, or other tenant issues. It's happening. If somebody wants to see a unit it's going to get booked, so it makes things much more efficient.
Max Sharkansky: And then, somebody from the leasing office clubhouse can deal with that resident. They can communicate almost immediately after that. After it gets booked, they can do a virtual tour; they can do an in person tour and our leasing is way up. Oftentimes, we don't have to do as much staffing. 
Max Sharkansky: We'd much rather be overstaffed on maintenance than understaffed. We have the tech also, right? So they're going online and they're making their maintenance requests. Someone gets it immediately and we try to fill that request and that work order as fast as possible. 
Megan Eales Monroe: Eric's property management and maintenance companies have had to shift to go digital to better accommodate residents. 
Eric Andresen: For a company like mine, we're hands on. We're personable. We're not a corporate structure where there's not face-to-face interaction very often. We like to work with that face-to-face interaction, not just with our clients, but also with our tenants. So, there was a dramatic shift to having to go digital, to having to go online.
Eric Andresen: And not only that, but we had to improve the digital content that we had. We couldn't just run around with some of those old cell phone pick pictures and use them anymore. We had to upgrade. We've had to learn how to do video walkthroughs with apartments and post those online. There's been a huge shift during COVID, one that we'll probably be with for a while since COVID doesn't seem to be going away, but it's also shown us that we can do some pretty significant marketing without having to spend quite so much money doing it and reach a lot more people. That may be an improvement that we're able to live with and stick with.
Megan Eales Monroe: As we look ahead at housing market trends, Jordan shares more insight on what specifically renters are looking for when it comes to apartment design, amenities, month-to-month lease flexibility and maintenance. 

Jordan Brooks: In general, increased flexibility has been at a premium, and it's just a matter of 'are people willing to pay for that increased flexibility with those month to month rates?' And it depends market to market where you got a super expensive market like Boston, how many people really want to bite the bullet to pay even more for a month to month? But we've also seen properties going a little bit more flexible on their lease terms, so maybe offering a three month instead of either a one or a six.
Jordan Brooks: So I think, definitely, flexibility in general is important to people, and in fact I was just working on an issue out here in Tampa, where part of it was dealing with exactly that, month to month leases and how much notice you have to give to move out and things like that. And there's really two pools of residents that take advantage of month to month, it's the people that are struggling to qualify and afford rents and so they're hopping around a month at a time where they can, or it's the people that need that flexibility and can actually afford to pay for that flexibility. So I think that fits into a broader trend of increased flexibility in general being at a premium right now.
Megan Eales Monroe: It's clear that the changes of the past few years have significantly expedited migration patterns for Americans moving in and out of cities. Whether it's for more space, work-from-home flexibility or, now as many return to offices, finding affordable rents in cities close to work with flexible leasing options have all factored into the housing market. We've seen a flight from West Coast cities like San Francisco and Los Angeles early on into the pandemic, as many renters looked for housing in suburbs for more space, or in secondary cities like Phoenix, Charlotte and in markets down South like Dallas or Miami with the best of both worlds, urban living and more affordability. And as rents increased in many big cities, first-time home buyers, especially  millennials, moved out faster than they may have intended to take advantage of lower mortgage rates by purchasing more affordable properties in the suburbs and secondary markets.
And, of course, those who operate residential properties have had to pivot and adopt new strategies to keep up with residents and their ever changing preferences. Those we heard from today shared many ways their teams have learned to be nimble, especially when it comes to acting fast on maintenance requests and adapting to new leasing technologies. Tech continues to be invaluable to help property management teams communicate with residents to act fast and be reliable, even in the midst of change and uncertainty. 
A special thanks to our guests, Jordan Brooks, Senior market analyst at ALN Apartment Data; Eric Andresen, owner of West Coast Property Management and West Coast Property Maintenance, Max Sharkansky, a managing partner at Los Angeles-based Trion Properties and Stacey Holden, Senior Director and Industry Principal at AppFolio.
And don't forget to grab a copy of the report we've been referencing throughout today's episode, it's called: "How U.S. renters perceive their property managers: A guide for growth-minded property managers and owners to reimagine the scope of their services."  We surveyed hundreds of renters across the U.S. to learn  more about their changing preferences, and the report includes more background on the data we discussed today, and even more interesting takeaways that didn't make it into today's episode. You can download it for free on our industry insights page, and we'll include a link in our show notes as well. 
Sean Forster: Thanks for listening to The Top Floor and remember to join us here monthly for each new episode. For more information about today's guests, visit our industry insights page at appfolio.com. And to view the latest property management insights as they're published, follow AppFolio on LinkedIn, Twitter and Facebook. Don't forget to subscribe to The Top Floor on Spotify, Apple Podcasts, Stitcher or wherever you listen. We'll see you next time.