Last modified on March 15th, 2019
By Rachel Jefferson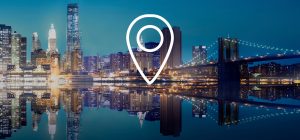 Are you a residential property manager who wants to dive into the student housing space? Ready to dip your toes in the commercial rental pool? Maybe you want to expand your services into HOA or COA management. For this transition to go smoothly, you need to understand the possible roadblocks that come with scaling up in the real estate market. Here are the five things to remember before you commit to a full expansion of your property management portfolio.
#1 Rental Rates Aren't Your "Best Guesstimates"
As you transition your management services into new markets or expand into different locales, you can no longer afford to ballpark your rental rates. It becomes far too risky to your bottom line to set rental rates by your own assessment, basing it on a few phone calls, an hour of research, or a gut feeling. This usually leads to an inflated rental rate that is out of touch with the going rate on the market and you'll watch as the competition around you fills up while your vacancies stay, well, vacant. With more properties to manage, a manual method of setting rental rates will become too time intensive.
#2 Rent Checks Shouldn't Have to Be Chased Down
Having a system of collection that is based on anything other than an automated schedule can be detrimental to your business as you expand into more portfolios. When you have a few properties, you might be lenient, more inclined to accept late payments based on your friendly relationship with your renters. But this can hurt your business, and business relationships, in the long run.
#3 Your Properties Won't Rent Themselves
As your business grows, so does your competition. You must begin to think like a marketer in order to keep your vacancy rates low and your cash flow positive. Do you have a scalable process in place for listing your vacant properties on your website and third-party sites? Do you have photographs of all your properties handy? Do you know what amenities and services modern renters are looking for? You need to have a strong marketing plan in place that fits your budget.
Read: 3 Common Marketing Mistakes Every Property Manager Makes (At Least Once)
#4 Screening Is a Necessity
You need to screen everyone. Everyone. With more properties and exponentially more applicants, a bad renter could slip in through the cracks and cause issues. Look at references, income, and previous history with landlords or dealing with a homeowner's association. In the same way that you develop an emotionless process for rent collection, you should also develop an emotionless process for screening.
The more automation that you put into this process, the better. More information is available than ever before, so use it. But use it wisely. Be consistent and thorough in your screening process—think about incorporating an automatic tool to screen for you—so that you always maintain fair and legal practices.
Read: 3 Resident Screening Tips for Getting High-Quality Renters
#5 Say Goodbye to DIY Maintenance
You may have been able to serve a small contingent of properties as the plumber, the electrician and the manager, but this is no longer a viable option for you if you want to expand your real estate portfolio to any substantial size. This is especially true of student housing properties where damage and repairs can be frequent; or commercial properties that can have extensive and expensive damage. If you're expanding into HOAs or COAs, upkeep will be plentiful and slow repair turnaround times can hurt your reputation and your business.
Property Management Software Is the Key to Successful Portfolio Growth
With all of the previous tips—screening, rent collection, maintenance, etc.—scaling these processes as you grow your business and expand into other portfolio types can be painful and costly. What works for one portfolio type might not work for another. And manual processes are no longer a plausible option.
You need software that grows as you grow, one that can support all the unique needs of each portfolio type you offer or want to offer in the future. Automation becomes key when you branch out; so find the best property management software solution that can handle all your property types in one solution.