Last modified on January 5th, 2016
By Alexis Hammond
In today's world, your online presence is the face of your company. Most of the time it's the first thing prospective owners and residents will see before initial contact is made. First impressions are key to engaging visitors. If your website is without features such as: clean design, user-friendly functionality, and online access to applications, listings, etc., you may lose valuable business before you've even had a chance to make your case. Does your website give a great first impression of your business?
With technology moving forward rapidly and Internet users expectations ever-increasing, knowing where to start and how to optimize your website can seem daunting. We've put together a useful checklist in the slides below, covering topics such as:
Design and Branding
Affordability
Advertising Vacancies
Features
Analytics and Tracking
Mobile
Click through the slides below to learn the keys to turning your property management website into a successful avenue to grow your business, attract more renters and more!
Perhaps just as important as knowing the right approach to a successful website, is understanding the mistakes that many business owners make when designing their sites. Take a look at some of the most common website mistakes property management companies make— some of the stats may surprise you!
Download the full size infographic here.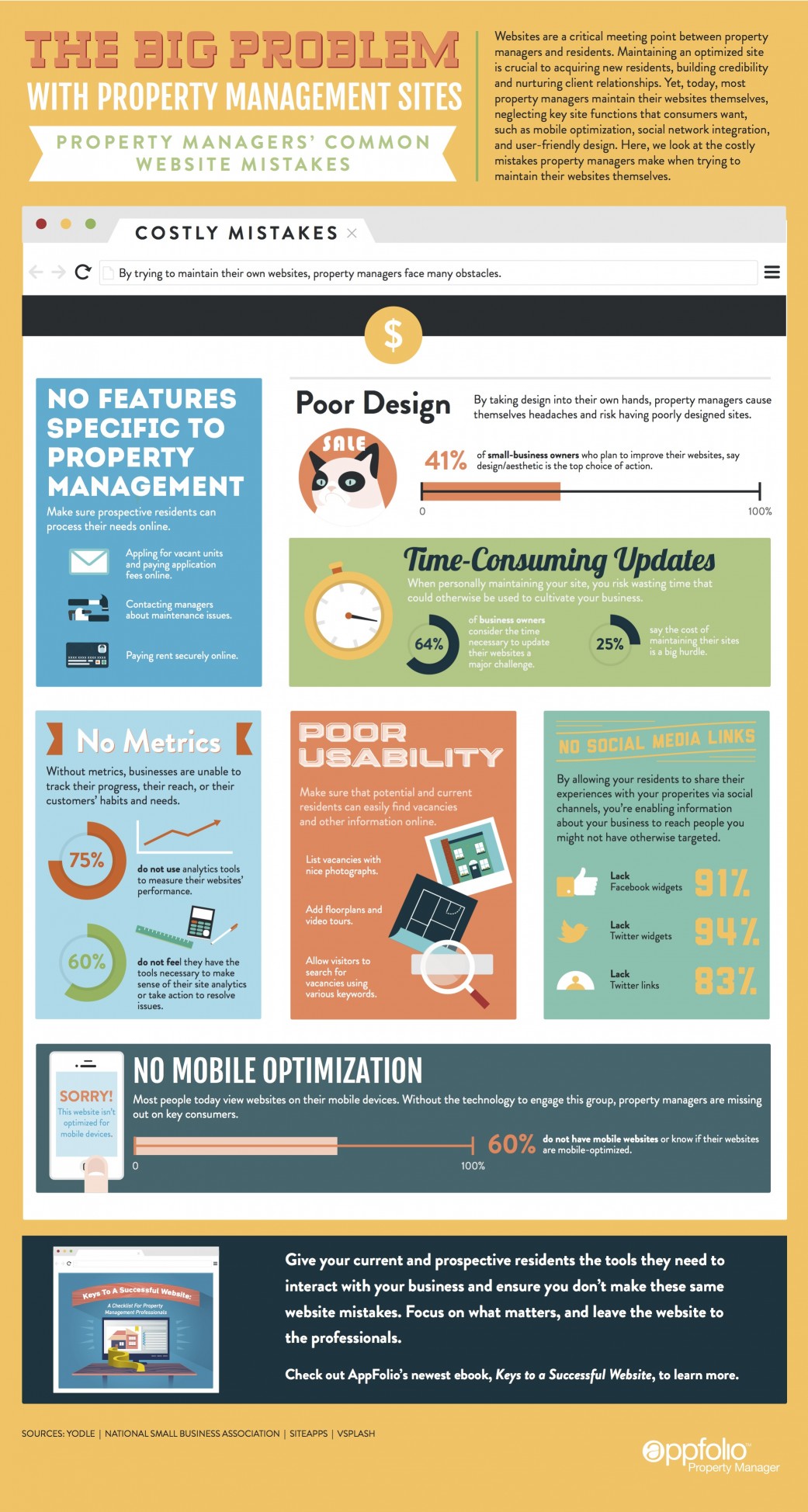 Embed This Infographic On Your Site: