Last modified on October 11th, 2016
By Elizabeth Millar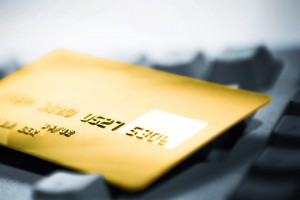 What property manager doesn't prefer to rent to tenants with excellent credit scores? These types of people have already demonstrated that they pay their bills on time, reducing the risk of future headaches when rent comes due. But the reality is that not all renters have near-perfect credit; according to recent reports, the average credit score in the U.S. falls in the 675-699 range and the fact that this is an average means that many Americans have credit scores below this number. Some property managers can't afford to only accept applicants with fantastic credit if they want to keep their properties full, but there are things you can do to reduce the risk associated with renting to people with less than ideal credit scores.
Tips to Minimize Risk when Renting to Tenants with Low Credit
There are some ways to protect your business and still approve renters who may not have great credit scores or even any credit history at all.
Require a guarantor or cosigner: A cosigner is a third party who will agree to pay the rent if the tenant doesn't. Very often, rental properties that house a lot of young people, especially students, ask for a cosigner. Young adults may be fine tenants, but they haven't had a chance to establish their own credit history yet. A parent or other family member may be happy to guarantee that the rent will get paid on time. This helps transfer the risk to a third party and allows people who have not established credit yet to get a good start.
Ask for a larger deposit: State laws may limit the amount of deposit that landlords can require, but there is usually some flexibility. If a tenant has good credit, a property manager may only ask for a one-month deposit, but if possible, it might be fair to ask for a larger deposit from a tenant who has poor credit. This extra deposit helps cover the risk that the tenant won't make timely payments or even be able to pay at all.
Ask for rent in advance: Some people with poor credit may have access to funds to pay their rent. If it's legal and possible, the property manager may ask poor-credit applicants if they can pay their rent a few months in advance. For example, instead of just requiring a deposit and the first month's rent, the property manager might ask for the deposit and two month's rent. In this case, the applicant would actually be paying ahead one month on each due date.
Require automatic payments: Rental managers might give tenants different options to pay their rent. But requiring automatic, online payments from tenants can help ensure timely payments.
Communicate early and often: It makes sense to have renters make online payments. It might also help to send online text or email messages to remind renters to pay the rent before rent day. It's also sensible to follow up quickly if a rent due date has been missed because younger renters without established credit may require a bit more guidance.
These compromises may make it possible to approve more rental applications, but always remember to stay within the law and follow fair housing guidelines.  In order to offer a bit more flexibility, it's important to come up with ways to transfer the risk and in some cases, provide a bit of guidance as the renter pool gets younger. Property managers are human too; some may be motivated to give certain applicants a second chance to rent a home and improve their credit.
You might also enjoy:
3 Resident Screening Tips for Getting High-Quality Renters